Skip to content
Operating your Classique Watch
We have compiled a guide to operating our range of watch types. If you require any further information, please do not hesitate to contact us here or book an appointment.
(1) Normal Position

(2) First Click: Date Setting (clockwise). For watches with day and date to set, turn counter-clockwise.
(3) Second Click: Time Setting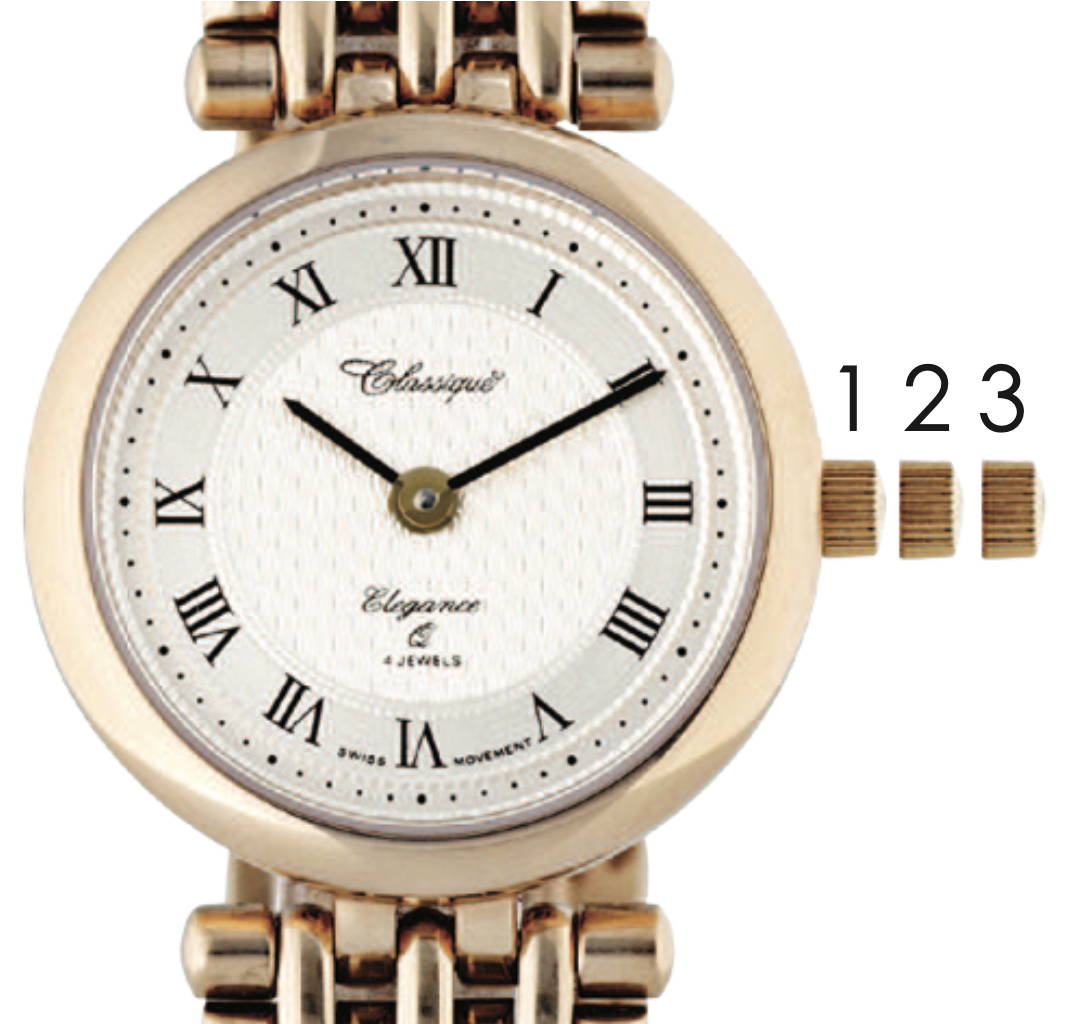 Time and Date Settings: Screw down crown
All Divers watches have a screw down crown to ensure water resistance. You must unscrew the crown (counter- clockwise) to enable you to pull it out to set the time. After setting crown, always ensure you re-screw the crown to ensure water resistance.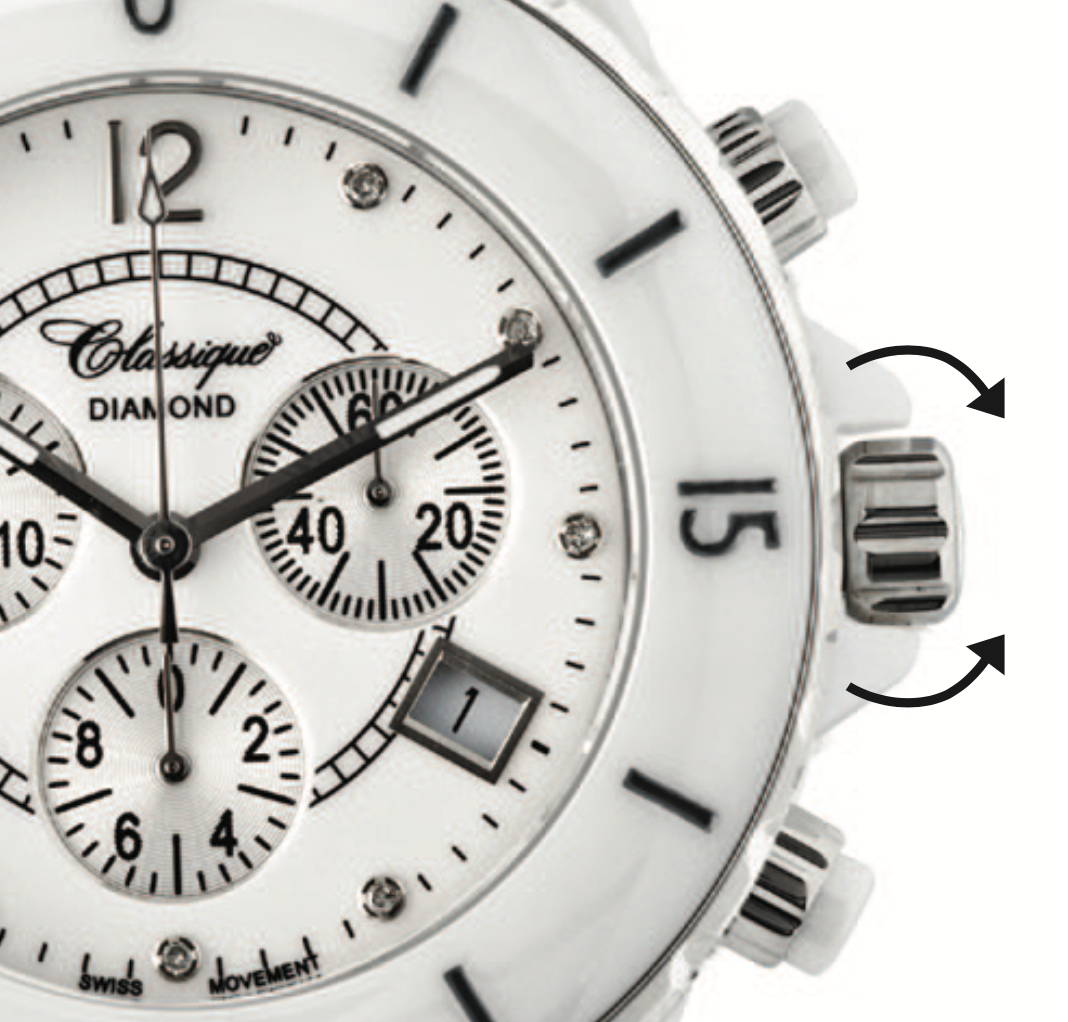 The Rotating Bezel only turns counterclockwise.
Operating – the Rotating Bezel can show up to 60 minutes of elapsed time. By setting it before you start you can know how many minutes you have elapsed.
(a) Turn the Rotating Bezel to align its "▼" mark with Minute Hand.

(b) To know elapsed time, read the number on the Rotating Bezel that the minute hand points to.

Sunday,Monday,Tuesday,Wednesday,Thursday,Friday,Saturday
January,February,March,April,May,June,July,August,September,October,November,December
Not enough items available. Only [max] left.
Add to Wishlist
Browse Wishlist
Remove Wishlist